Description
Join BNHV as we discuss topics relevant in today's agricultural and rural world!
Location
Buffalo Niagara Heritage Village
Date & Time
November 4th, 6 PM - 8 PM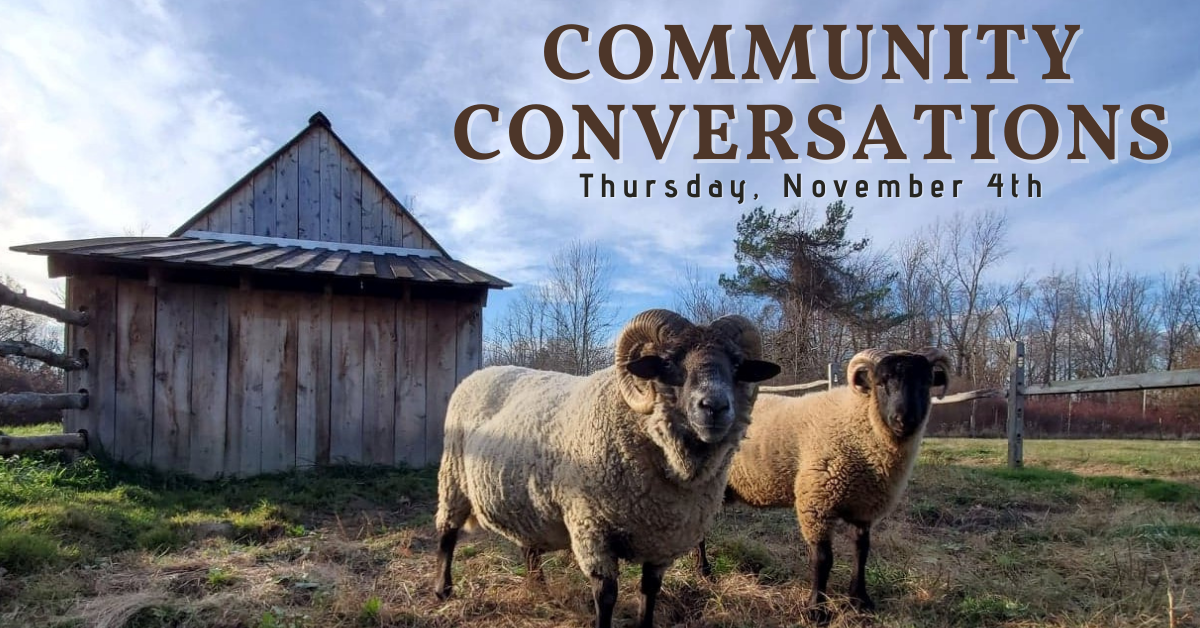 Share with our Community
Learn what our community has to say about farm animals.
Learn something new at our Community Conversations series! Our program features a lecture followed by a guided discussion of a topic related to agricultural and rural life today. Share your stories, learn from others, and get to know your community! This month's feature is farm animals.
Admission
General public: $5.00
BNHV Members: Free
Refreshments
Wine, pop, coffee, and light snacks offered.
All participants must show photo identification to purchase alcohol.